With expert advice and over 40 years experience with Classic & Muscle Cars, plus with over 6000+ lines in stock and even more available to order, we've got your Muscle Car Parts covered.
Specialising in Ford Mustang & Ford Falcon Parts & Service, we're also authorised Scott Drake, AMK, Ford Muscle Parts, ACP & Dynacorn dealers, plus stockists of Summit Racing products.
Our on-site sister companies, Rodney Plowman Restorations & RP Racing, means we not only sell high quality classic & reproduction Muscle Car Parts, but we also fit and manufacture on-site as well. So when you find a product in our catalogue, you know we not only sell it, but we use it ourselves.
You can also follow us on our Facebook page for updates, news and behind the scenes here: TMCPG Facebook Page. You can also follow our sister sites at RPR Facebook Page and the RP Racing Facebook Page
Can't find what you are looking for in our Catalogue?
We are still in the process of adding all of our products to our catalogue, so if you're looking for a part you can't find here, please call to see if we have what you need on (08) 8326 0427.

---
Another high quality custom made part for your beast is this Billet Alternator Spacer, machined from billet aluminium with a machined finish, it's a perfect match to your aftermarket alternator.
Suits XW-XY-XA Falcon 351 Cleveland.
https://themusclecarpartsgarage.com.au/product-category/electrical/alternator/spacers-alternator/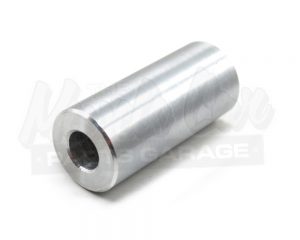 Have you seen our awesome new custom made Stainless Braided Brake Line kits yet?
We have three kits available, a front kit (for Wilwood calipers) that suits XW-XY-XA-XB-XC-XD-XE-XF Ford Falcon. Note that these can be used on XR-XT Ford Falcon with modification. This kit is supplied in pairs with mounting hardware included/fitted.
We also have a rear kit (for Wilwood calipers) that also suits XW-XY-XA-XB-XC-XD-XE-XF Ford Falcon and can be modified to suit XR-XT Ford Falcon. Mounting hardware also supplied.
Finally we have the Stainless Braided Differential Brake Hose for XR-XT-XW-XY-XA-XB Ford Falcon. Note that this one can also be used as a replacement for drum rear vehicles as well.
https://themusclecarpartsgarage.com.au/product-category/brakes/brake-lineshoses/
Check out our latest custom made parts addition! This is our own custom concours alternator spacer, machined from extruded aluminum and anodized the concours correct pink colour.
Suits XW-XA Falcon with 351 Cleveland. (Ford# GY946).
https://themusclecarpartsgarage.com.au/product-category/electrical/alternator/spacers-alternator/