With expert advice and over 40 years experience with Classic & Muscle Cars, plus with over 6000+ lines in stock and even more available to order, we've got your Muscle Car Parts covered.
Specialising in Ford Mustang & Ford Falcon Parts & Service, we're also authorised Scott Drake, AMK, Ford Muscle Parts, ACP & Dynacorn dealers, plus stockists of Summit Racing products.
Our on-site sister companies, Rodney Plowman Restorations & RP Racing, means we not only sell high quality classic & reproduction Muscle Car Parts, but we also fit and manufacture on-site as well. So when you find a product in our catalogue, you know we not only sell it, but we use it ourselves.
You can also follow us on our Facebook page for updates, news and behind the scenes here: TMCPG Facebook Page. You can also follow our sister sites at RPR Facebook Page and the RP Racing Facebook Page
Can't find what you are looking for in our Catalogue?
We are still in the process of adding all of our products to our catalogue, so if you're looking for a part you can't find here, please call to see if we have what you need on (08) 8326 0427.

---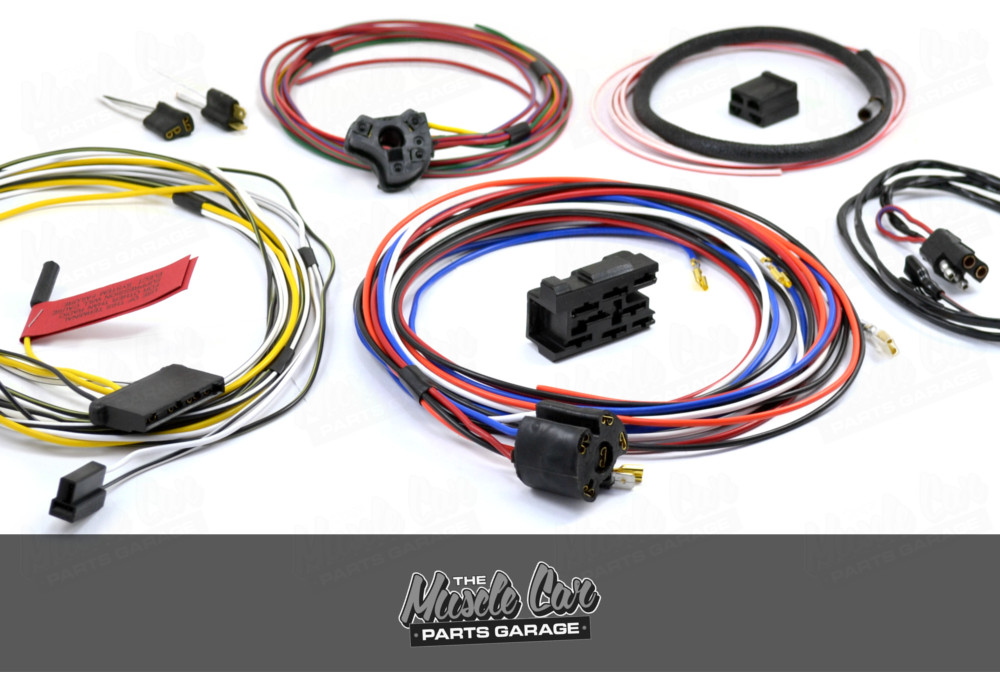 As we continue to move forwards in our mission to make brand new, off the shelf replacement wiring looms for early Ford Falcon models, we are happy to announce a new release of sub-looms now available to purchase.
These are reproduced from original wiring, built as close as possible to colour, termination and finish of the original samples. All of our terminations are crimped and soldered for durability, and while some are plug and play, most of these will require threading through your firewall grommet if replacing in situ.
All of these looms are designed to replace old, damaged or rusted wiring in your Falcon and we have more sub-looms coming in the near future with our end of year aim to have 100% brand new off-the-shelf OE replacement looms that are as close to the originals as you can get!